Our Story
Persnickety is powered by
Pretty Good Moms

.
MEET JULIE
Julie is the mom who scours the ends of the earth to find the perfect gifts for her children. She's so legendary for locating the perfect gifts—practical, playful, unique and always high-quality—that friends (cough, Irene, cough) come out of the woodwork to ask for her suggestions. Her kids wake up on holidays to perfectly curated baskets full of thoughtful, unique gifts—and a very tired mama.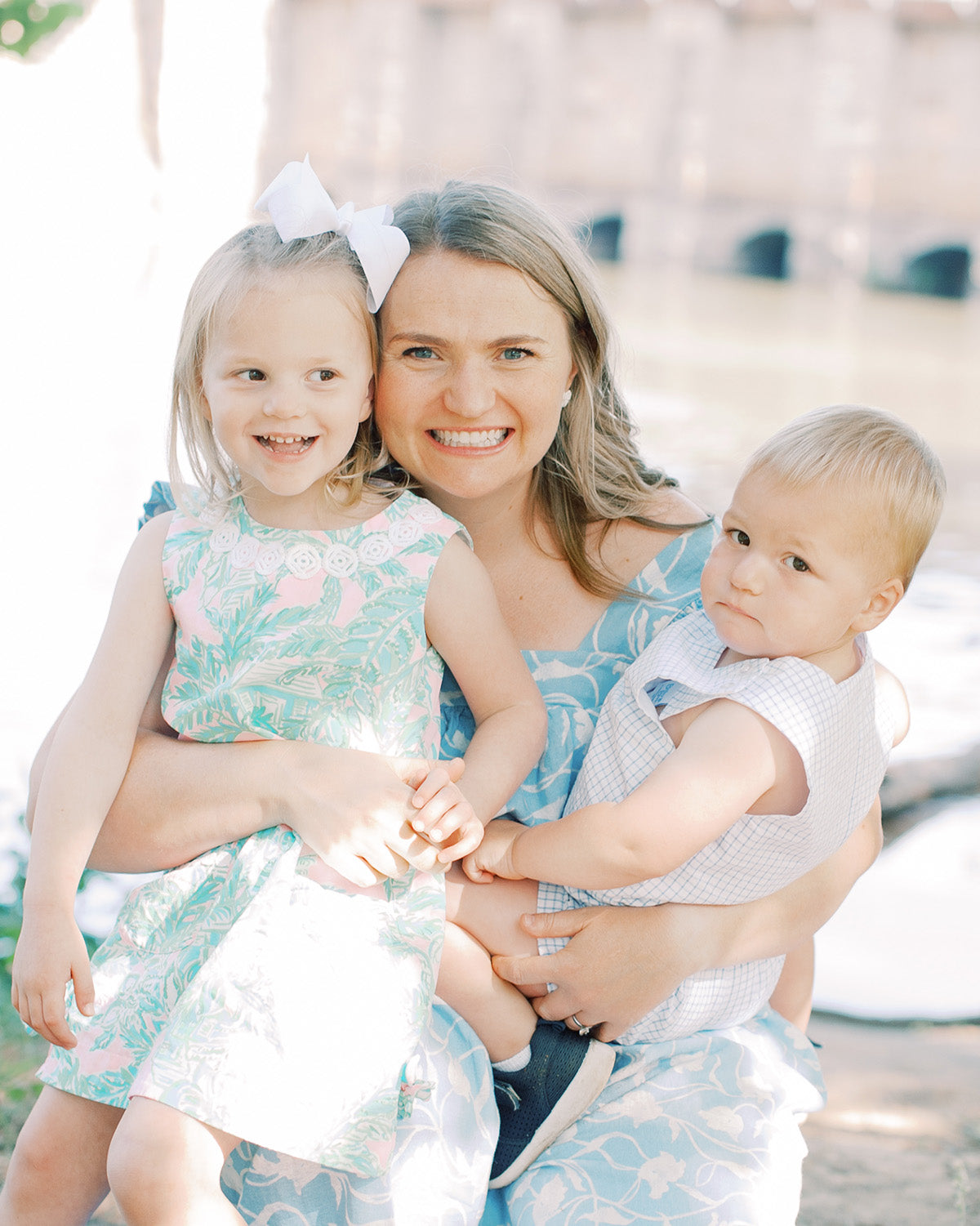 MEET IRENE
Irene is the mom who always says she's going to plan ahead and shop small… until she gets overwhelmed by all. the. choices. (And how to put them all together?! Still wondering why nobody taught her to "curate" in college.) She refuses to pay for shipping sixteen different times, and by the time she's desperate enough to pull the trigger, it's too late for anything but Prime. Her kids wake up on holidays to baskets full of the six things that were available for Same-Day Delivery from Target.
Which Brings Us to Persnickety
Luckily, Julie has Irene and Irene has Julie. Former coworkers turned besties, we're the Persnickety Mamas, and we're here to help. We're Pretty Good Moms who don't sew Halloween costumes or allow glitter through our front doors, but we are crazy about our children and want to create a little magic for them in these fleeting childhood days. 
Besides being slightly above average mothers, we also know our way around ecommerce, and we're thrilled to bring our experience to make other women's lives easier. Irene ran her own successful agency, Magnoliahouse Creative, for 7 years and transitioned to Cultivate What Matters in 2019, where she met Julie, and eventually served as Ecommerce Lead and Marketing Director. Julie has worked in a business or marketing roles for various large corporations for a decade, earned her MBA in 2017, and currently serves as the Content Director for a tech startup.
If you've made it this far, welcome! You're already our kind of gal. We're raising a glass of (probably lukewarm because we had to chase a kid down the block) rosé to us.